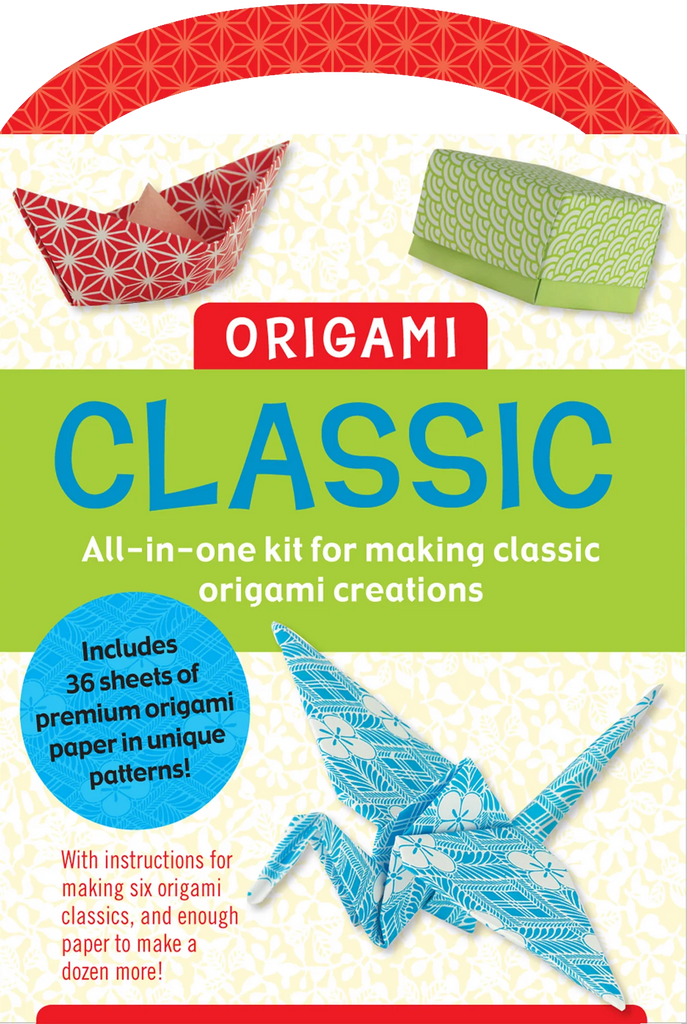 Origami Kit:Classic
Discover -- or rediscover -- the fun of origami!
All-in-one Origami Classic Kit includes illustrated instructions for making six delightful creations, including a Boat, a Box, a Crane, a Flower, a Fortune Teller, and a Pinwheel.
Includes 36 sheets of premium origami paper in unique patterns.

Fun and creative activity to share with camp friends!